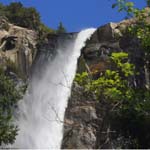 OTHER STUFF
rebecca stickler
fresno cohousing
my recipe collection
old photo galleries
MORE OTHER STUFF
my favorite links
photos on flickr
Welcome to my web site.
Who?
I live in Fresno, California. I have worked as a computer consultant, writer, public-school teacher, and, now, manager of my wife's general surgery private practice.
I am a computer engineer by training, a problem-fixer by avocation, and an all around computer geek. I'm old enough to have programmed FORTRAN on Hollerinth cards and written interpreted BASIC on a Teletype machine. I wrote a very good book (now in its 3rd edition) that's an introduction to SQL using Microsoft's SQL Server.